Simply Gourmet - simply delicious!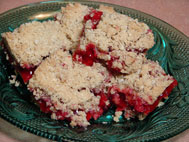 Simply Gourmet is a new division of Simply Home. Simply Gourmet offers gourmet food mixes, sweet and savory dips, desserts, breads, and some mealtime favorites. To go along with our gourmet mixes we have delicious preserves and functional accessories that compliment this great product line.
We take pride in the process to create every homemade mix in our certified kitchen! Simply Gourmet mixes are made with the finest ingredients and the dehydrated vegetables and beans are kosher. We hope that our mixes become part of your fond memories, and help to inspire traditions in your home!